Soft Skills Training at SSGMCE, Shegaon
Shegaon: Soft skills are of paramount importance for engineering students as they not only enhance their technical prowess but also equip them with the essential tools to excel in their careers. while technical knowledge is the foundation of an engineering education, soft skills are the glue that holds it all together. They enable engineering students to not only excel in their academic pursuits but also thrive in their future careers, making them well-rounded professionals who can adapt, communicate, collaborate, and lead effectively in the dynamic world of engineering.
Considering this fact, SSGMCE, Shegaon continuously schedules Soft Skills Sessions by S & K Associates, Nashik.  This time, the soft skills training took place on 25th, 26th and 27th September 2023.
Mr. Khushrow Irani and Mr. Sanjay Kale, renowned soft skills trainers from Nashik, covered Effective Public Speaking (EPS) Module using Video Mirroring Method. Incorporating video mirroring into soft skills training and development provided students with a practical and actionable way to enhance their interpersonal and communication abilities. It promoted self-awareness, skill refinement, and the opportunity to receive valuable feedback, ultimately leading to more effective and confident interactions in both personal and professional settings.
The enthusiastic participation of students in the soft skills sessions was a positive outcome that benefitted not only their individual development but also the institution's educational goals. It showcased the students' dedication to acquiring valuable skills and their willingness to actively engage in the learning process.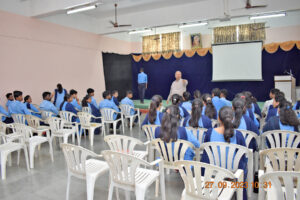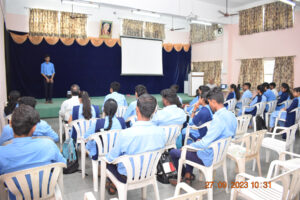 #ssgmceshegaon #ssgmce #engineering #management #ug #pg #training #learning #SoftSkills #ProfessionalDevelopment #PublicSpeaking #TrainingSession #videomirroring #presentation #businessetiquettes #corporatecommunication #businesscommunication #PersonalGrowth #softskillstraining #snkassociates #www.ssgmce.ac.in #blogssgmce.in